This blog was started in 2013 to document the release into the wild of two orphaned badgers. One, named Róisín ("roh-sheen" -- little rose in Irish), found locally, was hand-reared at the Kildare Animal Foundation. She was joined there by a male badger named Benji who had been found in Tipperary. When they grew too big for indoor cages they were kept in an enclosure similar to the one show below, where they had a den under some logs.
The Foundation contacted the Irish Wildlife Trust to try to find a new home for the badgers, preferably one where they would be safe. Although badgers are officially protected in Ireland, they are also culled by the Department of Agriculture in reaction to any outbreaks of bovine Tuberculosis -- on which pretext many farmers also persecute them illegally. In addition, badger-baiting is still prevalent in some places.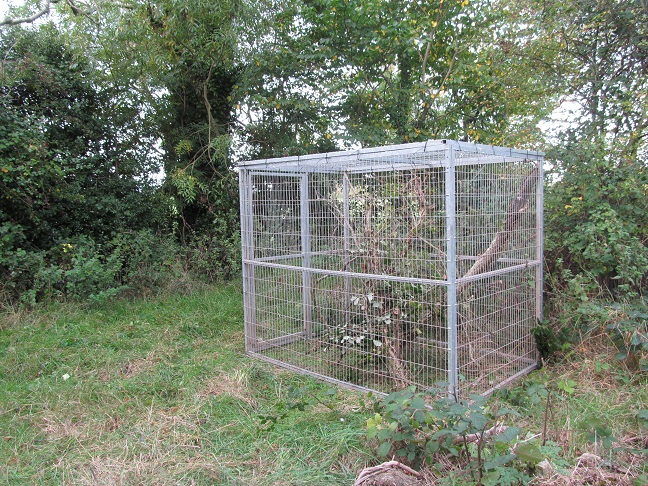 The blog starts here: The Beginning
In December 2015 the sett excavated by Róisín and Benji (actually entirely by Benji; it appeared that Róisín managed the bedding, leaving the digging to Benji) was occupied by four more orphaned badgers, two boys (brothers) from Kildare, and two girls from different counties.