We've gone from having occasional visits once or twice a week to nightly visits in the last few days, and last night the first with two badgers in ages.
The cameras are still on photo mode to save batteries. The image quality isn't great. The Night Vision shutter setting of the cameras defaults to "Low", resulting in brighter but somewhat blurred images. It doesn't matter greatly, as the aim is just detecting whether we had visitors with stripes rather than fine photography.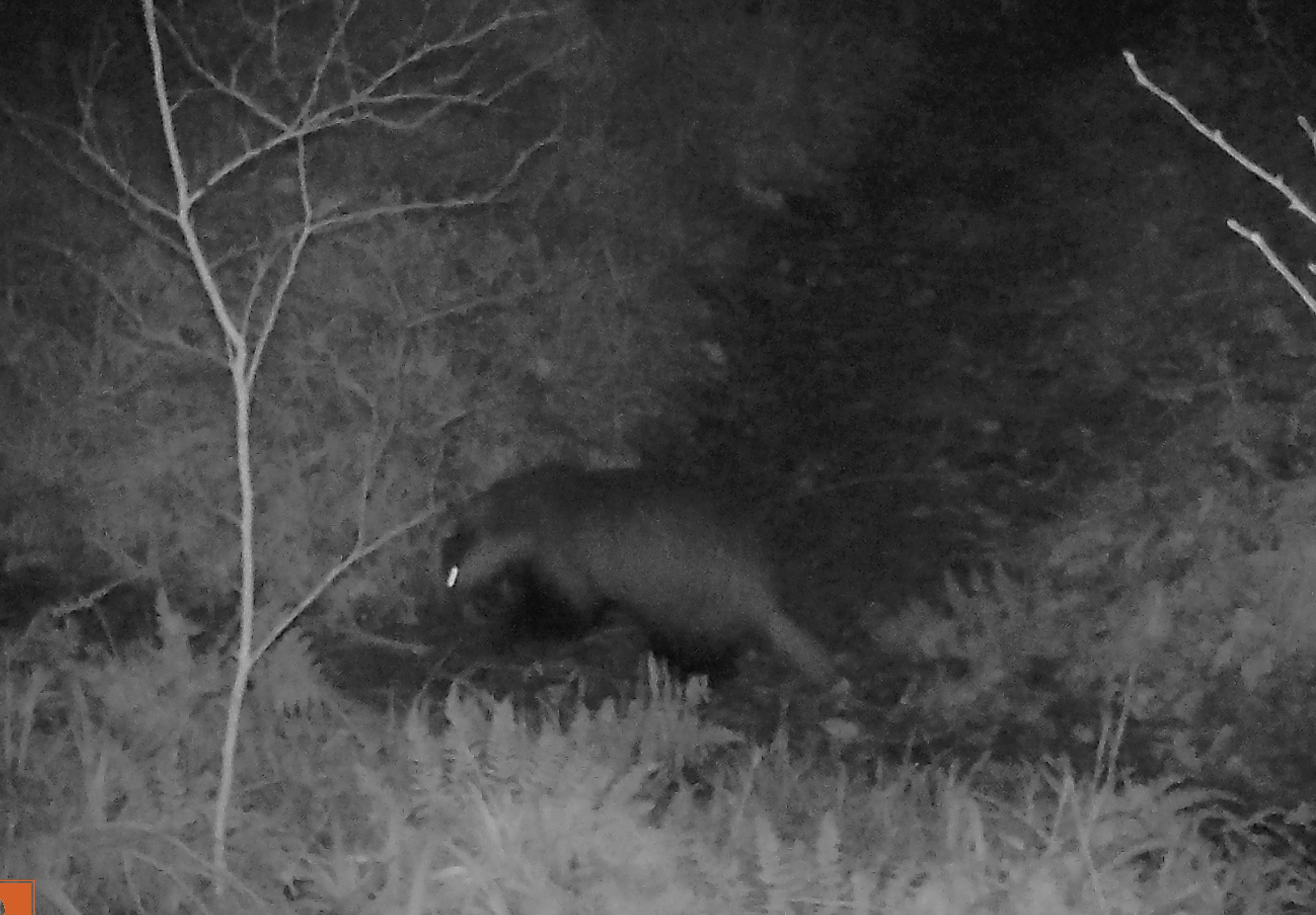 Here's a very recognizable badger from a few nights ago. Last night two passed ten minutes apart, going from the left to the top right here, into the wood heading toward the edge of the wood and possibly passing another camera (I'll check later).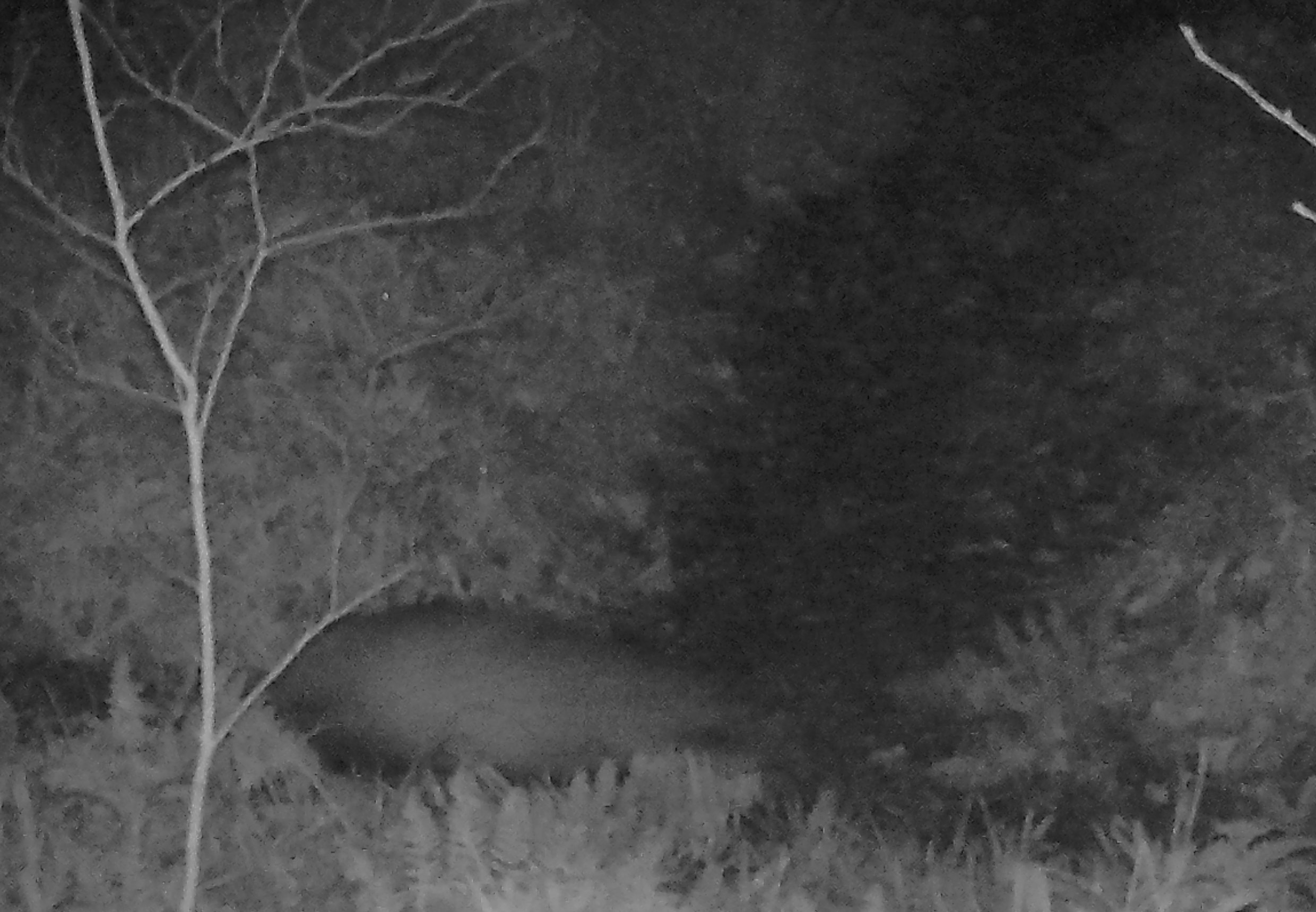 Without a glimpse of stripes it's sometimes hard to be sure if the passing animal is a really a badger. Furry and close to the ground, passing at a usual time, if there is one, can be suggestive (and confirmed or not by later images).
This crossroads in the wood has been a fox thoroughfare this winter, with many comings and goings back and forth each night. The camera at the empty sett by the edge of wood recorded one passing furtively with what looked like a supermarket chicken still in its wrapping! Lately they've been keeping a lower profile; shopping somewhere else perhaps.
Later: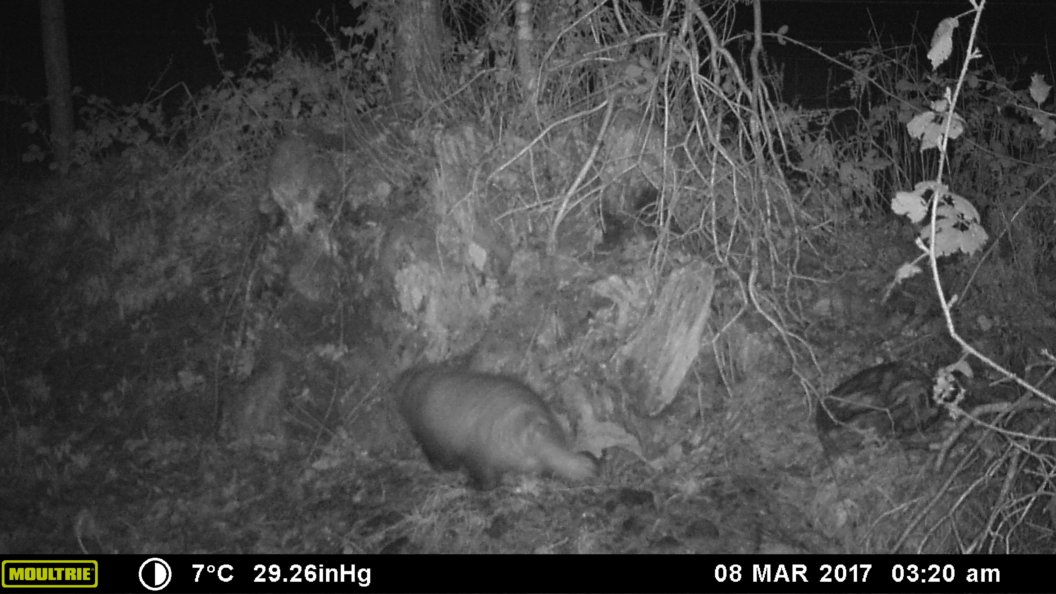 Indeed, one passed the old sett.
It turned out the foxes had a good look at it in mid February.
First the dog fox: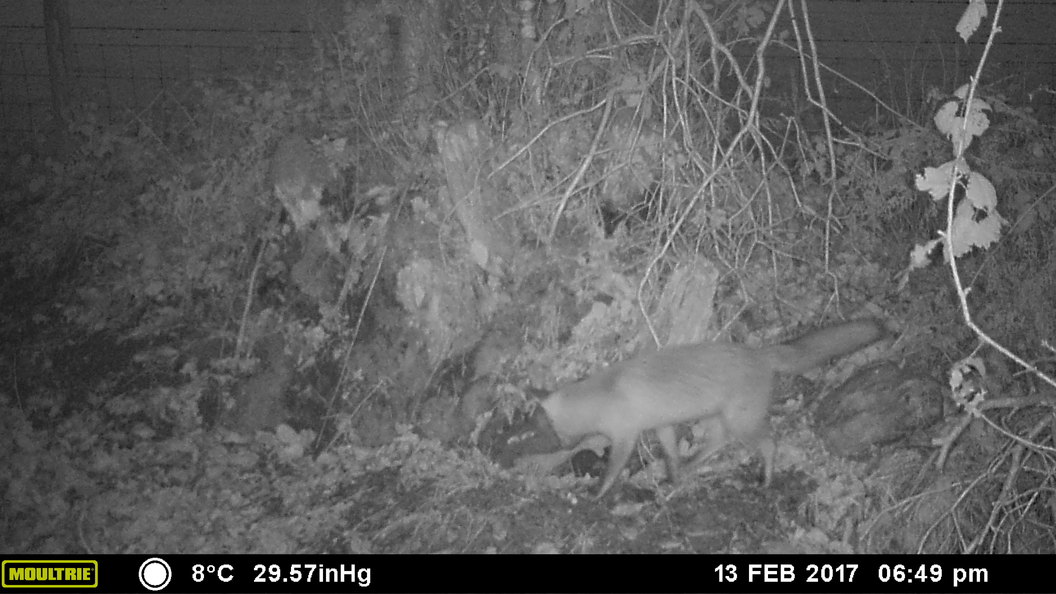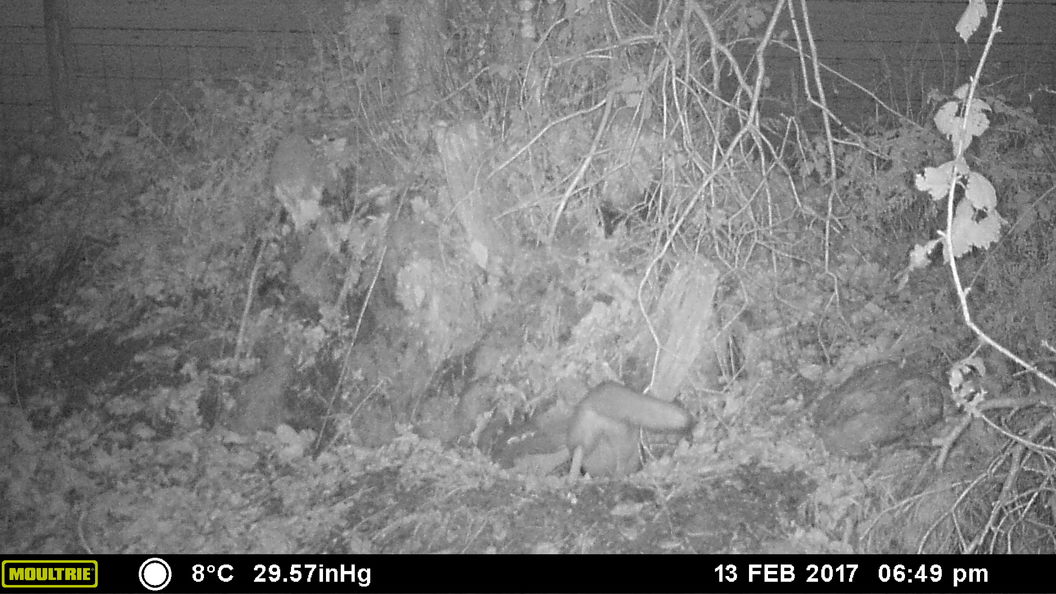 Then the vixen: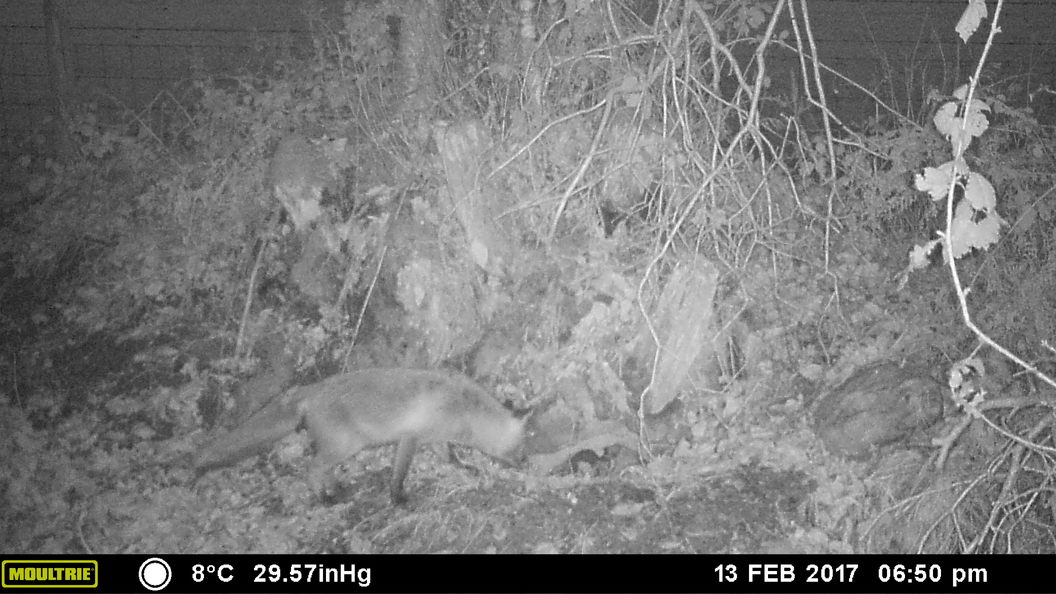 One out.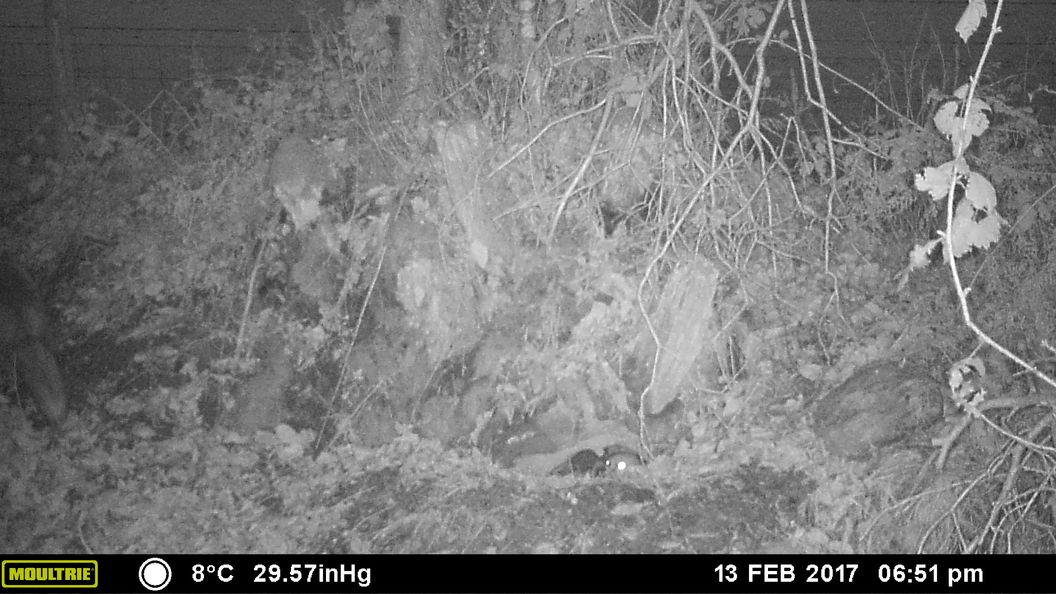 Then the other.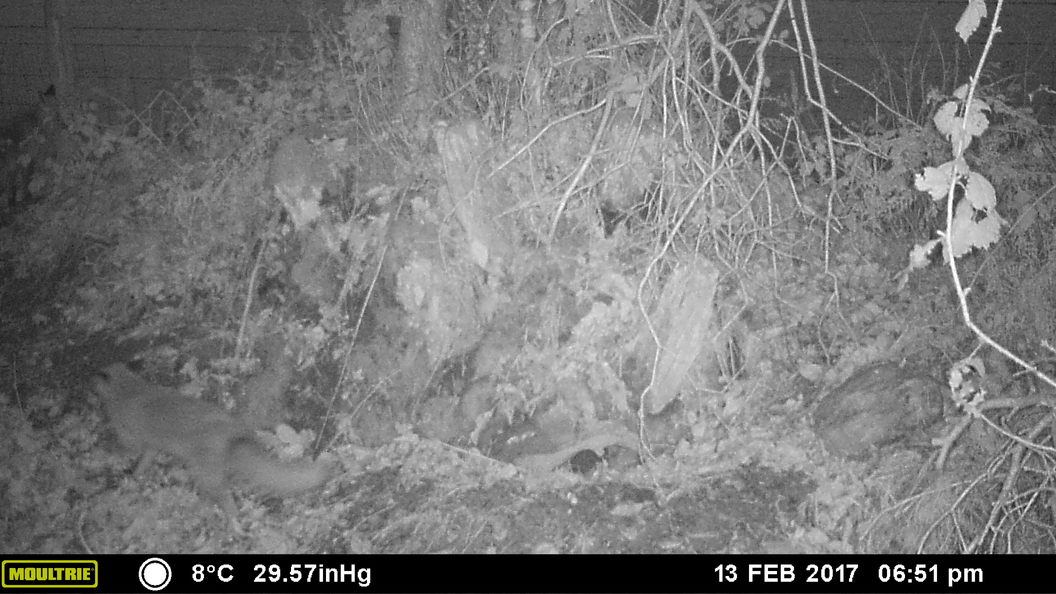 They appear to have checked it out on the 13th, stayed on the night of the 14th and left at 5AM the following morning.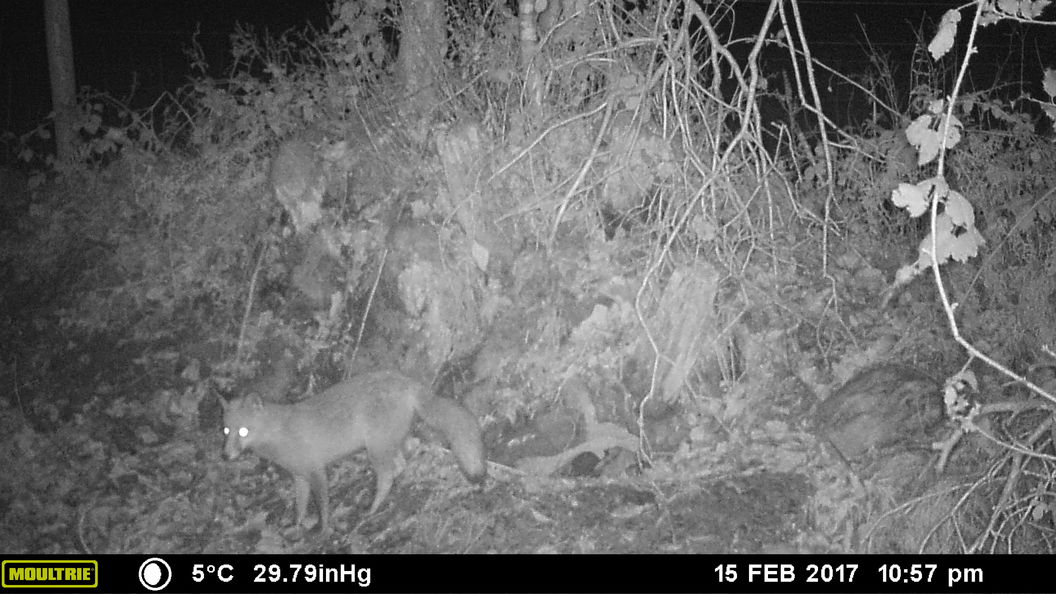 Where to have those cubs?